Curtain rods, traverse rods standard and decorative and how they work.
Wednesday, October 10, 2018
Use diagram to determine the measurements of the Finial you select for your Kirsch Wood Pole.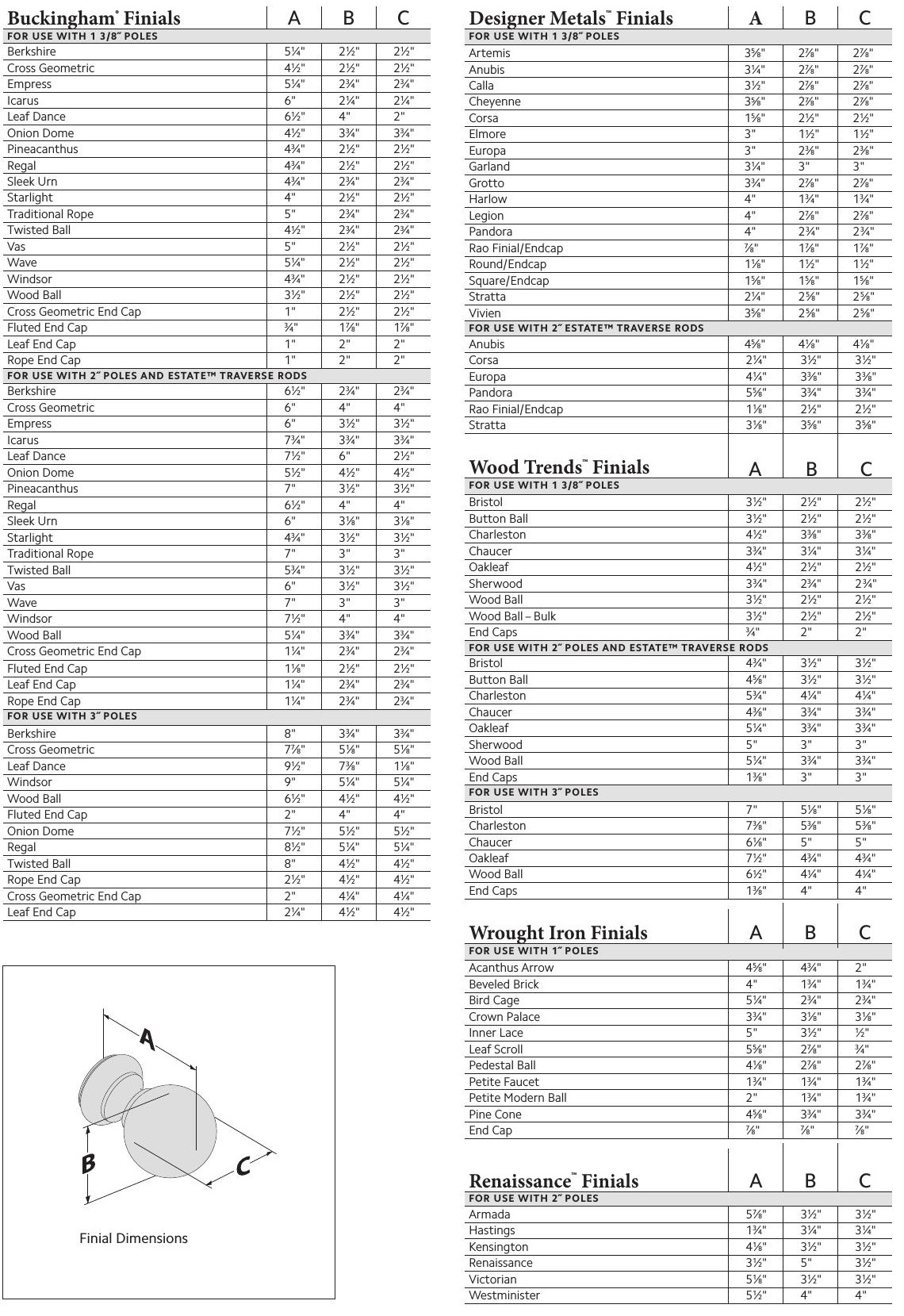 3/8" Solid steel window curtain rodding, by Kirsch SKU: 7002-12-063 Minimum 12 feet. Brass colored 12 foot solid steel rod. For...