Curtain rods, traverse rods standard and decorative and how they work.
Thursday, September 29, 2016
Kirsch Wrought Iron Curtain Rods
1" x 6' or 8', Antique Silver
1" x 6' or 8' Black Pole
1" x 6' or 8' Rust Pole
Iron Gold, 1" x 6' or 8'
Iron Oxide 1" x 6' or 8' curtain pole
Antique Silver
Black
Rust
Iron Gold
Iron Oxide
Antique Silver, Outside mount brackets come in 3 1/2", 5 1/2", and 7 1/2" return sizes
5 1/2" return Bracket, Black
5 1/2" return bracket, Rust
5 1/2" return bracket, Iron Gold
5 1/2" return bracket, Iron Oxide
Double Bracket, 3 1/2" and 6 1/2" Return
Center Bypass Bracket, 3 1/2" Return
Inside Mount Bracket
Bypass Ring with Clip
Bypass Ring with Wand
Internal Splice
Acanthus Finial
Leaf Scroll Finial
Bird Cage Finial
Pedestal Ball Finial
Pine Cone Finial
Beveled Brick Finial
Crown Palace Finial
Inner Lace Finial
Petite Modern Ball Finial
End Cap Finial
Petite Faucet Finial
Clear Finial plug
Holdback Base
BasicQ Inc. -- Wrought Iron Curtain Hardware
:
'via Blog this'
Socket for 9600 track rod suspension, by Kirsch SKU: 9624-090 Anodized aluminum. For grommet curtains and hand drawn draperies. Price...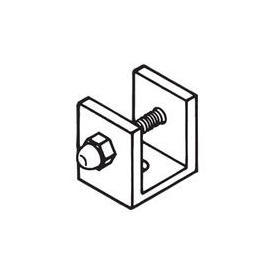 Curtain Rod Pocket Sizes Here is some guidelines for sewing your p...