Curtain rods, traverse rods standard and decorative and how they work.
Wednesday, January 2, 2019
1 3/8 inch ceiling bracket by Kirsch
SKU: 46855
Curtain rod extender bracket kit, by Kirsch SKU: 6105-025 Curtain rod extender kit, White finish. Adds up to 3 inch clearance to curta...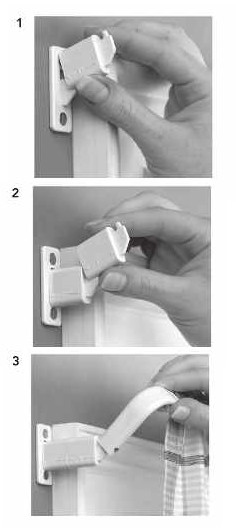 Curtain Rod Pocket Sizes Here is some guidelines for sewing your p...