Welcome to BasicQ Curtain rod's new look. Your feedback is welcome.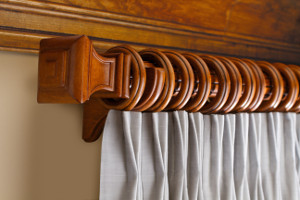 BasicQ offers the entire Kirsch and Graber drapery and curtain hardware line
. Other brands include Select wood and metal lines and Design Elements complete line of decorative metal drapery hardware.This includes all the parts and pieces required to repair or build your own DIY custom track. Please note that all rod and pole accessories offered are made to coordinate and fit its specific brand. While brackets, rings, finials and other accessories can be used with other brands, the exact size and color will probably not be the same.
We offer cut down on products that are oversize for Fedex shipping.
And always free shipping on orders over $25! Truck shipping items are not included in this offer.
Come visit, come buy and get fast shipping on all none custom products.
See also...